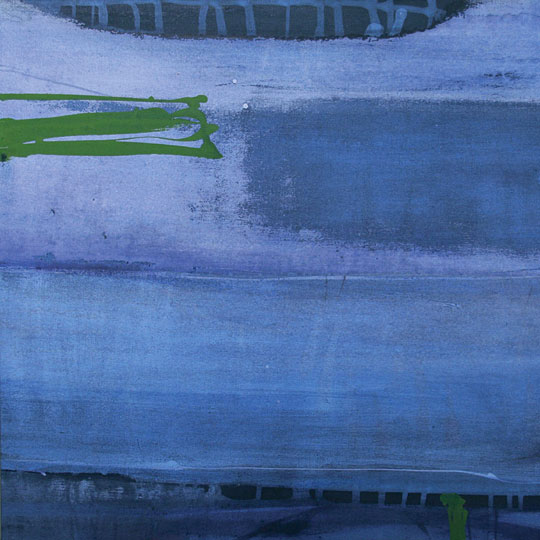 Avec leur corps soyeux et leur parfum de santal mouillé, ces brumes et ces nuées paraissaient telles un être à la fois charnel et irréel, un messager venu d'ailleurs pour dialoguer un instant ou longuement, selon ses humeurs, avec la terre.
Certains matins clairs, elles pénétraient, en silence, chez les hommes, les caressaient, les enveloppaient de leur douceur intime.
With it's silky body and its wet sandal wood fragrance, the mist and haze seem to figure both a carnal and unreal being, a messanger coming from elsewhere for a conversation, short or long according to its mood, with the earth. On some bright mornings, it used to silently creep through the people's, blanketing and carressing them with its ultimate softness.
| « Le dit du Tianyi », François Cheng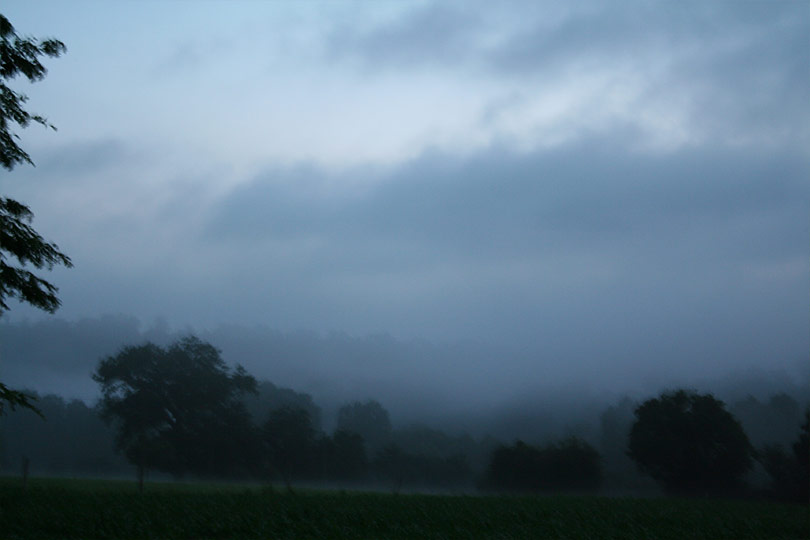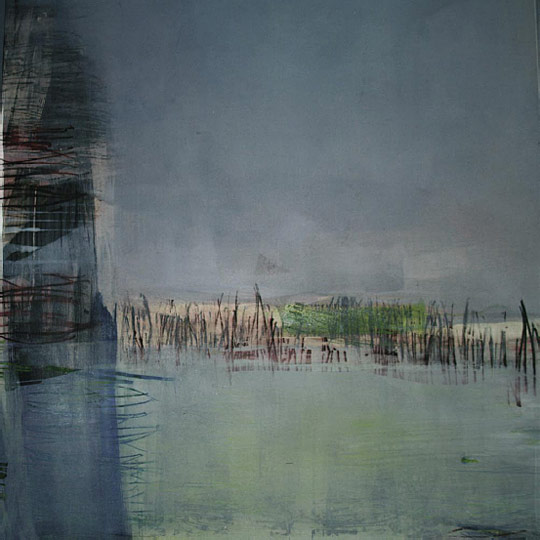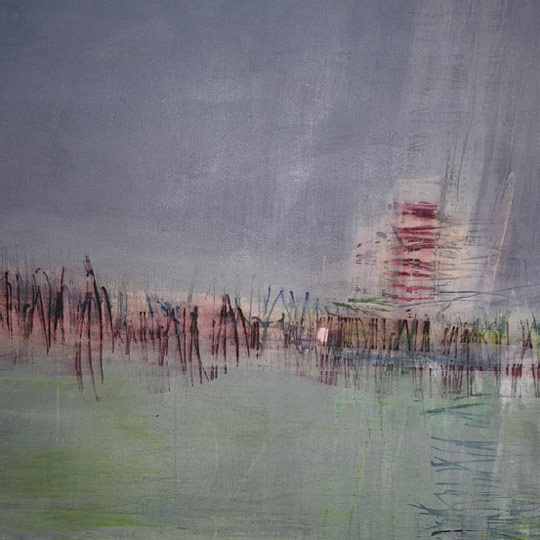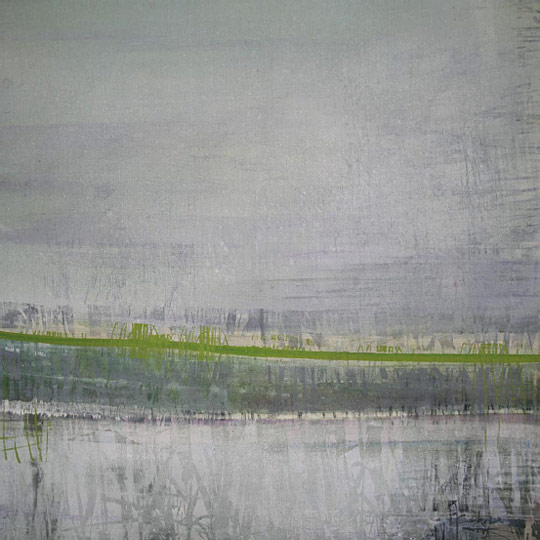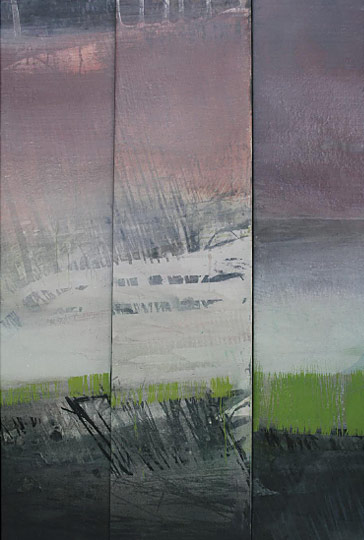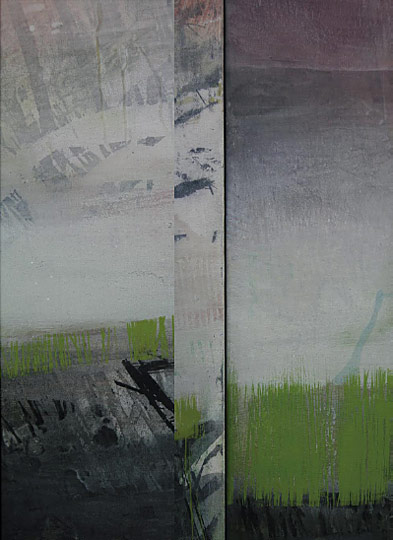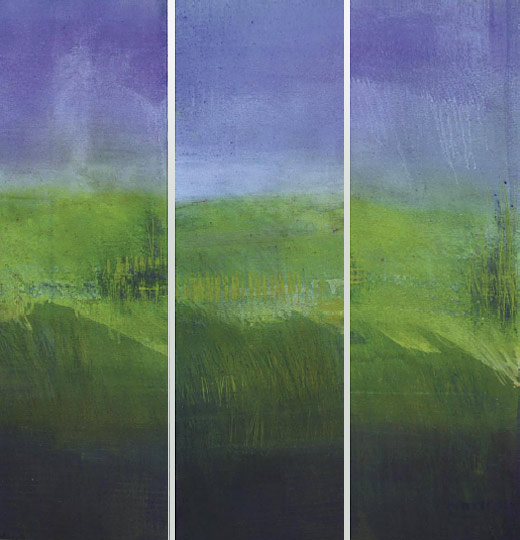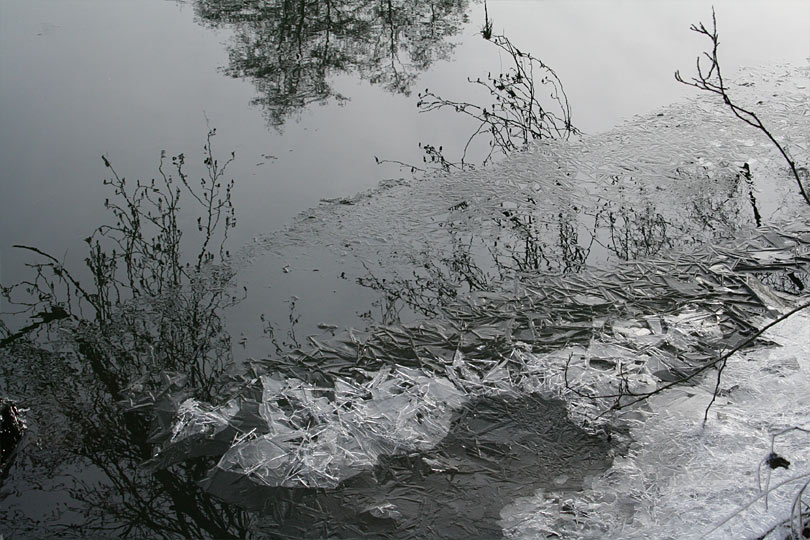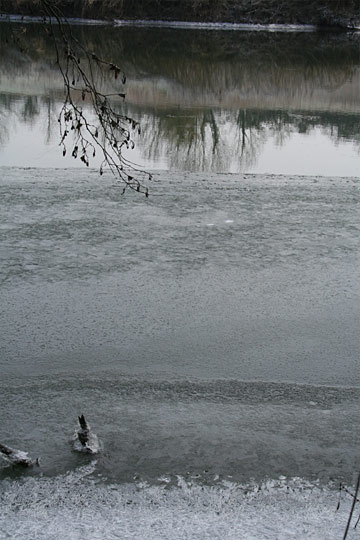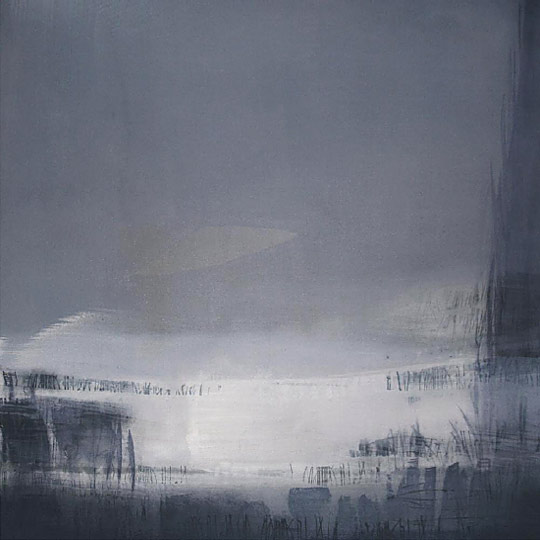 Clarté des brumes,
Comme toujours un désir essentiel de couleur qui commence en hiver avec les ciels chargés d'eau ou de neige qui viennent côtoyer les verts des champs désertés. Des ciels lourds comme mon coeur cette année là.
Et pourtant là, au petit matin quand les ânes viennent braire sous la fenêtre pour réclamer leur eau, les brumes qui montent de la rivière juste pour souligner la ligne horizontale entre le ciel et la terre laissent apparaître les voiles successifs des branches, des troncs et les herbes des rives. Comme dans une lente méditation, mon coeur s'en allège jusqu'à la clarté. Les brumes s'installent jusque dans l'atelier, l'hiver, le printemps jaune, l'été mauve et là je ne sais plus, en quelle saison, et s'il y en aura une cinquième.
Clarity of the mist.
As usual, an essensial desire of colour starting in winter with the sky heavy with water or snow bordering on deserted green fields.the sky is heavy like my heart was that year.and yet,there,at the break of dawn when the donkey brays under the window asking for water,the mist rises from the river,just to underline the horizon between the sky and the earth,let successive layers of branches,trunks and grassy banks appear.as if in slow meditation,my heart lightens until the clarity of the mist reaches into my studio,the winter,the yellow spring,the mauve summer and then i don't know anymore in which season and if there will be a fifth.
| Caty Banneville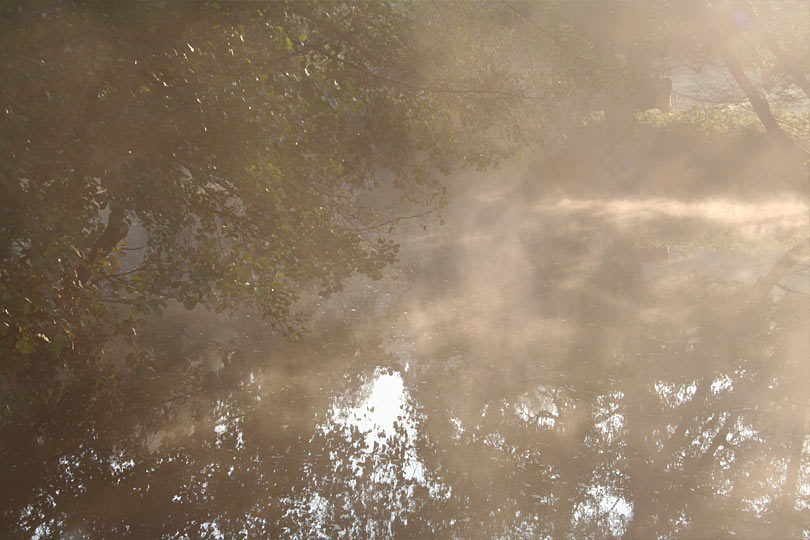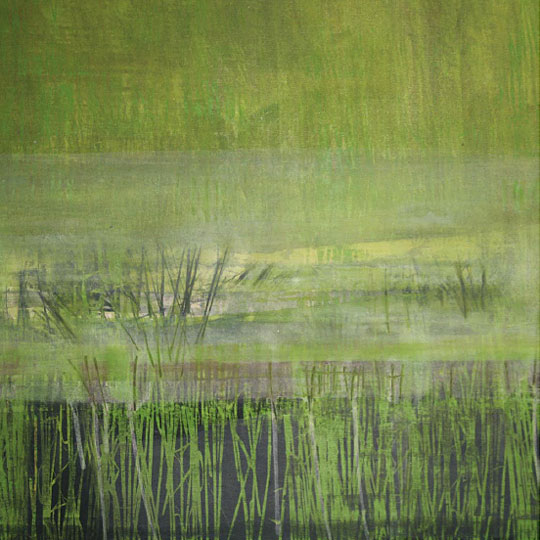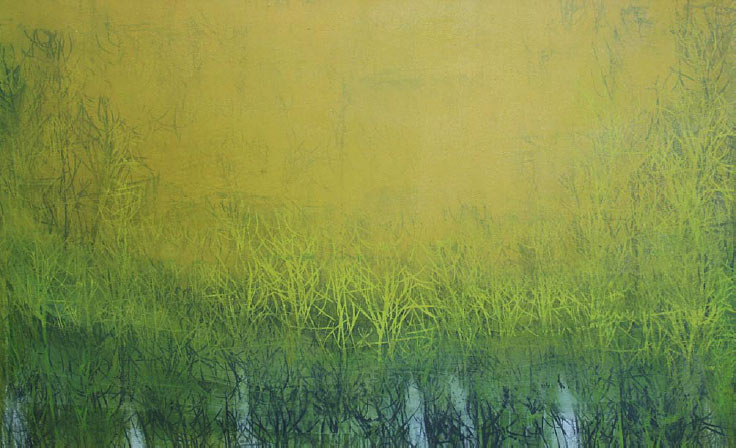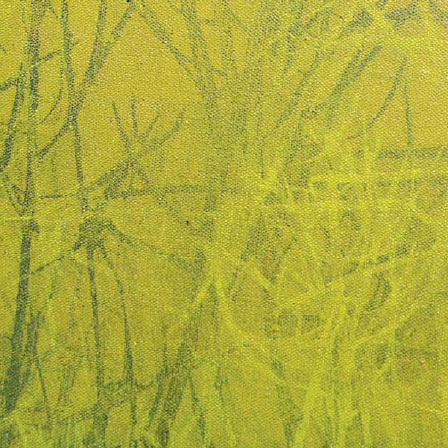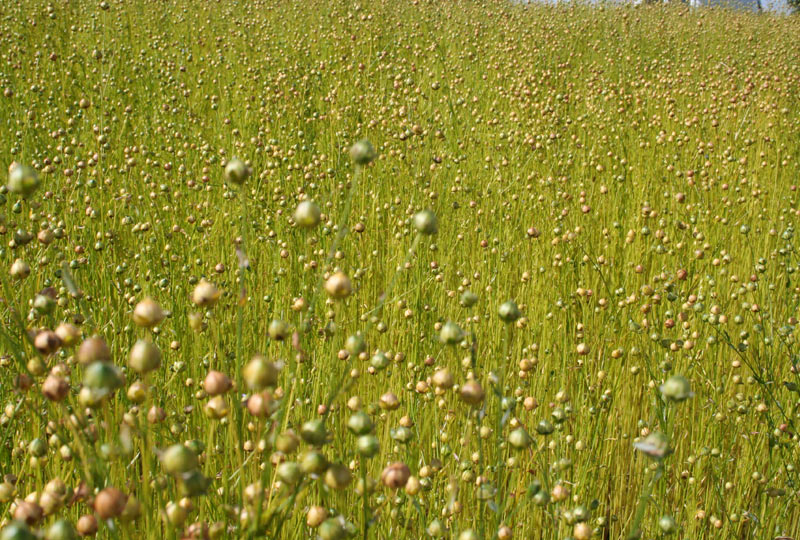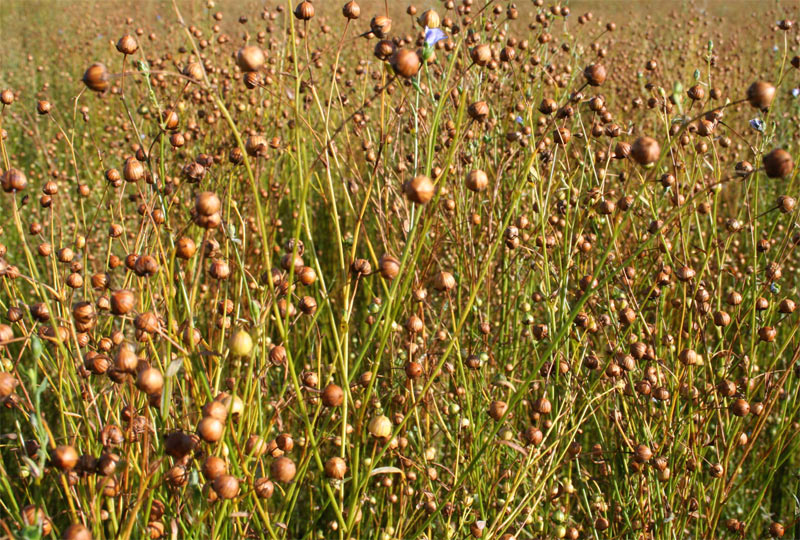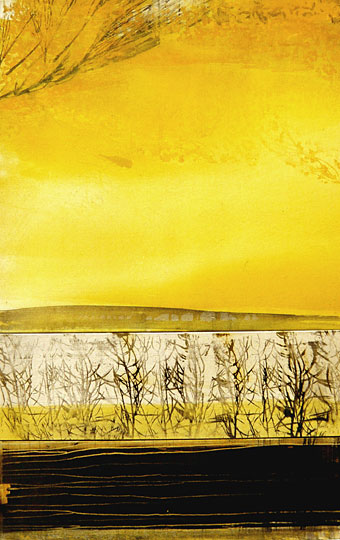 « Arbre et brume de nuit », « Tree and mist at night » | Encres sérigraphiques sur toile 90 x 90 cm


Hiver 2010 | Photo © Caty Banneville
« Brumes lacustres 1 », « Haze on the lake 1 » | 130 x 130 cm
« Brumes lacustres 2 », « Haze on the lake 2 » | 130 x 130 cm
« Clair de brumes », « The light through the mist » | 90 x 90 cm
« L'arbre et la brume, 3 pièces », « A misty bush » | 130 x 30 cm

« L'arbre et la brume, 3 pièces, détails », « A misty bush, details »
Hiver 2010 | Photo © Caty Banneville
« Clair de brumes d'un matin», « A glowing morning » | triptyque 120 x 120 cm

Hiver 2010 | Photo © Caty Banneville
Hiver 2010 | Photo © Caty Banneville
« Clair de brumes de neige 1 », « A misty glow on snow 1 » | 150 x 150 cm

« Clair de brumes de neige 2 », « A misty glow on snow 2 » | 150 x 150 cm


Hiver 2010 | Photo © Caty Banneville
« Chant des ânes », « Donkey's song » | 140 x 140 cm - Détail

« Brume de pollen », « Pollen cloud » | 90 x 150 cm

« Brume de pollen, détail », « Pollen cloud, detail » | 90 x 150 cm

Champs | Photo © Caty Banneville
Champs | Photo © Caty Banneville
« Brumes de pollen 3 », « Pollen cloud » | 100 x 100 cm
« Brumes de pollen 2 », « Pollen cloud » | 100 x 160 cm